With over twenty years experience as a producer and photographer, Ritchie is accustomed to last minute assignments that send him to remote regions of the world. Ritchie's sense of adventure and love of photography have honed his ability to perform well under extreme conditions.

Ritchie keeps his eye focused on the action without missing the crucial details that make or break a production. Ritchie navigates the sometimes-overwhelming uncertainties of international travel and challenging circumstances with professionalism, poise and patience. He can perform, communicate, motivate and delegate effectively under critical or even life- threatening conditions. He is equally comfortable filming at 20,000 feet in sixty below zero temperatures, 120 degrees in the desert, or filming in sensitive areas with hostile crowds.

Ritchie considers himself an ambassador of goodwill both in the U.S and in foreign lands. He possesses a deep interest, appreciation and respect for all individuals, an attitude that allows him to quickly establish rapport with diverse cultures.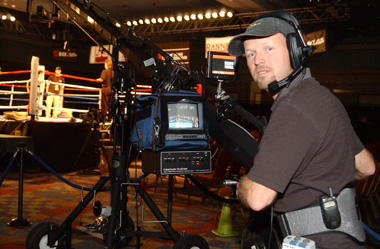 After numerous years of specializing in high angle work and remote location filming such as Expeditions on Everest and K2; in recent years Ritchie has been focusing his attention to Television, Industrial, Commercial and Feature productions. As a Jib Owner/ Operator, utilizing his years of experience as a photographer, Ritchie is able to capture those images that not only move with grace and beauty but also move clients emotionally, knowing they have captured the moment crucial to their production. Equipped with a grip trailer loaded with the essentials; Cammate 30 ft Jib, Glidecam, Custom Track, Track and Doorway dollies, Skrims, Lighting, Sound Package, etc… all the right gear for high-end productions on location, at a moments notice.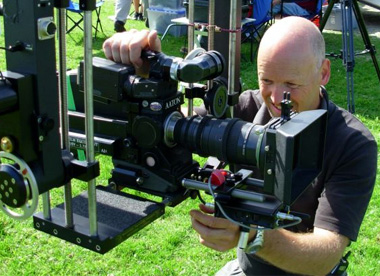 PRODUCTION HIGHLIGHTS

Frank: Feature/ Currently in Post Production (06)
"four legs, five lives, one summer"
North By Northwest Entertainment: Jib Operator

Hero's Welcome: Reality TV (06)
CBS Special Presentation: Camera / Jib Operator / Field Sound Mixer
Hosted by Patrick Duffy, this reality series reunites the survivors with the people who once saved their lives with compelling interviews and reenactments of the dramatic events that led to each persons rescue.

Americas Most Wanted:(05)
AMW / FOX Network: Camera / field Sound Mixer
Hosted by John Walsh, this small Northern Idaho town is rocked by a triple homicide launching a nationwide search for the fugitive and two missing children.

The Holy Family in Egypt: (04)
Bent Pyramid Productions / IFV: Egypt; Unit Producer / Manager / 1st AD
Produced, Written and Hosted By N.Y. Best – selling Author Paul Perry; Part travel adventure, part spiritual journey, part historical detective story, the 3-hour mini series "Jesus in Egypt" recounts a modern day pilgrimage into an ancient and often baffling land.

Semester at Sea, Spring 2004: (04)
International Film & Video/Institute for Shipboard Education: Worldwide locations (Cuba, Brazil, S.Africa, Kenya, India, Vietnam, China, etc.); Producer/Videographer.
Produced and shot a 2-hour documentary about 700 college students traveling around the world on a ship, studying ten different cultures and countries.

In the Shadow of Bin Laden: (02)
International Film & Video / Pointe North Entertainment
Pakistan: Associate Producer, Assistant Director, Sound Technician
This one hour documentary provides an in-depth look at Islam, the Pashtun culture, and deeper understanding of current day warlords in this war torn region post 9-11.

Semester at Sea, Summer 2002: (02)
International Film & Video/Institute for Shipboard Education: European locations (Greece, Spain, Ireland, Russia, Poland, Belgium, Italy, etc.);
Producer/Videographer
Produced and shot a 2-hour documentary about 400 college students as they sailed to several European ports and countries, studying various cultural similarities and differences.

Surviving K2: (01)
National Geographic Explores
American / Chinese North Ridge of K2, China: Second Camera / Sound Technician
Twenty Americans venture ot climb K2, the second highest and most dangerous peak in the world. Faced with extreme weather conditions, oxygen deprivation, and challenging personality conflicts, the team struggles to survive.

Ascent on G II (00)
Travel Channel / Discovery Communications:
Northern Pakistan: Producer, Second Camera and Sound Technician.
This high adventure film documents one of Americas leading female climbers as she over comes personal tragedy to triumph on Gasherbrum II, an 8400 – meter peak in Northern Pakistan.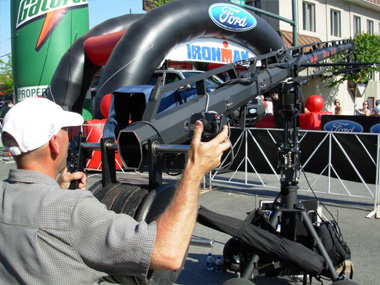 Film/Video Clients Include:

ABC
CBS
CBC
NBC
NBC / Evening News
NBC / Dateline
CNN
CNN / Nancy Grace
FOX
FOX/ Geraldo Rivera
FOX / Americas Most Wanted
Frontline
Inside Edition
FSN
FSN Northwest
ESPN
ESPN II
ESPN Plus
HGTV
Food Network
National Geographic
National Geographic Explores
Discovery Channel
Discovery Health
History Channel
Travel Channel
Outdoor Life Network
Prime Sports Network
Showtime
Showtime / Showbox


---
Still Client Highlights Include:
National Geographic
Associated Press
People Magazine
Climbing Magazine
Rock & Ice Magazine
---
COMMERCIAL HIGHLIGHTS
Dover Bay
Host; Grant Goodeve
ILF Media / Jib Operator
Toyota / Hoopfest
"What Legends Are made Of"
ILF Media / Jib Operator
Apollo Spas
ILF Media Productions
Jib Operator
Montana Cellular
Corner Booth / ILF Media Productions
Jib Operator
Thomlinson Black
"Sold" Campaign
Eve Productions
Location Scout / Jib Operator
Yokes
"Market Fresh"
Eve Productions / Jib Operator
Wheatland Bank
North By Northwest Productions
Jib Operator
Washington State University
Alumni Campaign
North By Northwest Productions
Jib Operator