International Film & Video (IFV) is an award-winning video and film production company based in Portland, Oregon. We specialize in the production of travel-adventure, documentary, and international stock footage using the finest equipment available.

Our Sony and Panasonic HD (1080 lines of high-definition) production equipment produces the finest picture available on video - closely approaching a "film look" at a fraction of film cost. We also produce SD (standard definition) video and 35mm film programs for those clients that require them.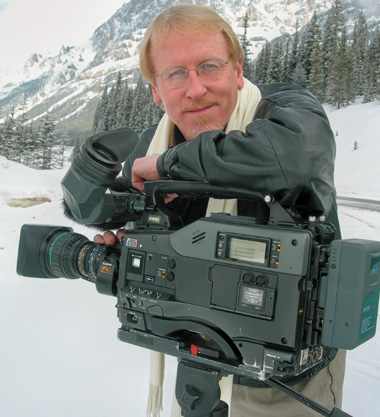 IFV's national and international client list speaks for the quality of our finished product. We've produced programs and stock footage for such companies and networks as: National Geographic Explorer, Microsoft, Children's Television Workshop/Sesame Street, Princess Cruises, Lost World Adventures, Semester at Sea, Varig Brazilian Airlines, World Cruise Company, Federal Express, Amazon Tours & Cruises, Sitara Travel, the Jason Project, Saatchi & Saatchi, CNN, PBS, NBC, CBS, ABC, History Channel, Discovery Channel and the Fox Network.

For information about our Production Services and Equipment Rental: Download Equipment List & Rate Card.
IFV has traveled to and produced film and video productions in more than 130 countries worldwide. Over the past thirty years, we've established ourselves as one of N.America's most experienced international producers. Our diverse stock footage library - all of which was shot by IFV production teams - now contains more than 2000 hours of superb international footage from more than 220 locations worldwide.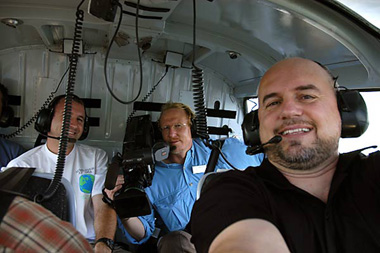 In addition to our production capabilities, IFV can handle all the details of your production - from scripting through final edit. Talent selection, location searches, cultural consultants, foreign language translations, overdubbing, and original music compositions are among the services we readily provide at a moment's notice. In conjunction with our animation associates, Digital Wave, IFV provides clients with lively and affordable state-of-the-art animation, maps, graphics and other visual effects to enhance any video production.
If you need to update an existing national or international production or create an entirely new one, the IFV team of writers, producers, directors, photographers and editors will deliver a national quality look at very competitive prices. You've got a story to tell and we at INTERNATIONAL FILM & VIDEO want very much to tell it.

Download IFV Poster